Clinics are distinguished by the high quality of professional work and the prompt transfer of world knowledge in professional practice in Bosnia and Herzegovina. Active monitoring of the quality of health service delivery is evident by comparing of the work and harmonization with the current level of world standards following the current scientific literature. As part of organized activities in the field of health care quality there is program of continous education which allows acquisition and dissemination of knowledge in contemporary trends in dentistry.
Clinic of Dental Pathology and Endodontics

Clinic of Oral Surgery Disciplines

Clinic of Periodontology and Oral Medicine

Clinic of Orthodontics

Clinic of Prosthodontics

Clinic of Pedodontics and Preventive Dentistry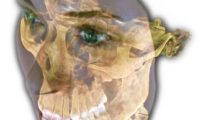 Modern X-ray Center of the Faculty of Dentistry with Clinics in Sarajevo provides services of x-ray diagnostics with the latest equipment at the lowest possible radiation of patients with proffesional and experienced staff.
…more
Services under general anesthesia
We inform parents / guardians of children with disabilities that they can contact the Faculty of Dentistry with Clinics / the head nurse of the Faculty of Dentistry to obtain instruction for oral and surgical and dental services under general anesthesia from 1st November 2016.